Tags:

apiedit

Visual edit

 

(16 intermediate revisions by 4 users not shown)
Line 1:
Line 1:
 
+

<poll>

⚫
 
 
+

What Breed of Dog Would You Get?

 
+

Great Dane

 
+

Doberman

 
+

English or Bull Mastiff

 
+

Saint Bernard

 
+

Rescue

 
+

Other

 
+

None of the above

 
+

</poll>

 
+
 
+

This vote ends February 1st

 
+
 
+

<poll>

 
+

Should these dogs be added to the Wikia?

 
+

Dogue de Bordeaux

 
+

German Shepherds

 
+

Neapolitan mastiffs

 
+

All of the above

 
+

None of the above

 
+

</poll>

 
+
 
+

This vote ends December 31st

 
+
 
⚫
 

<mainpage-leftcolumn-start />

 

<mainpage-leftcolumn-start />

 
+
 

==Welcome to the Pitbulls Wikia==

 

==Welcome to the Pitbulls Wikia==

 
+

All about the [[Pit Bull|American Pit Bull Terrier]], the [[Doberman]], the [[Rottweiler]], and many more of the most misunderstood breeds in the AKC. Although many think that these dogs are naturally aggressive, we in this Misunderstood Pack disagree.

−

All about pitbulls, one of the most misunderstood breeds in the AKC. Friendly, loving, and smart, this dog breed is perfect for a family. They are thought as mean but actually very friendly, it depends on the life they had being raised and the owner.

 
 
 
 
+

==Topic==

−

==Describe your topic==

 
 
 
 
+

The appropriate news of the latest things on Misunderstood Dogs. Live Chat!

−

Write a description about your topic. Let your readers know what your topic is about and add some general information about it.

 
 
+
 
+

== Help ==

 
+

Help is great! Adding pages, pictures, and other things is a big help. Also voting on polls.

 
 
 

==Latest activity==

 

==Latest activity==

 
 
−

<activityfeed/>

+

<activityfeed/>

 
 
 

<mainpage-endcolumn />

 

<mainpage-endcolumn />

Line 18:
Line 46:
 

Photos and videos are a great way to add visuals to your wiki. Find videos about your topic by exploring Wikia's [[w:c:video|Video Library]].

 

Photos and videos are a great way to add visuals to your wiki. Find videos about your topic by exploring Wikia's [[w:c:video|Video Library]].

 
 
−

[[File:Placeholder|298px]]

+

[[File:|298px]]

 

<mainpage-endcolumn />

 

<mainpage-endcolumn />

 
+
−

[[Category:Browse]]

 
 
+

We hope you enjoy this wiki!

 
+

[[File:Pit-bull-dog-breed-picture-1.jpg|thumb|220x220px]]
---
Latest revision as of 20:59, 1 February 2019

This vote ends February 1st
This vote ends December 31st
<hero description="All about pitbulls, one of the most misunderstood breeds in the AKC" imagename="" cropposition=""></hero>
Welcome to the Pitbulls Wikia
All about the American Pit Bull Terrier, the Doberman, the Rottweiler, and many more of the most misunderstood breeds in the AKC. Although many think that these dogs are naturally aggressive, we in this Misunderstood Pack disagree.
Topic
The appropriate news of the latest things on Misunderstood Dogs. Live Chat!
Help
Help is great! Adding pages, pictures, and other things is a big help. Also voting on polls.
Latest activity
Photos and videos are a great way to add visuals to your wiki. Find videos about your topic by exploring Wikia's Video Library.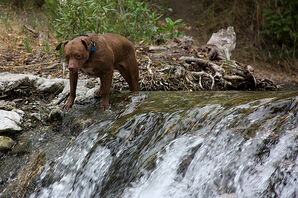 We hope you enjoy this wiki!